Καλώς Ορίσατε στην Aγία Τριάδα
Welcome to Holy Trinity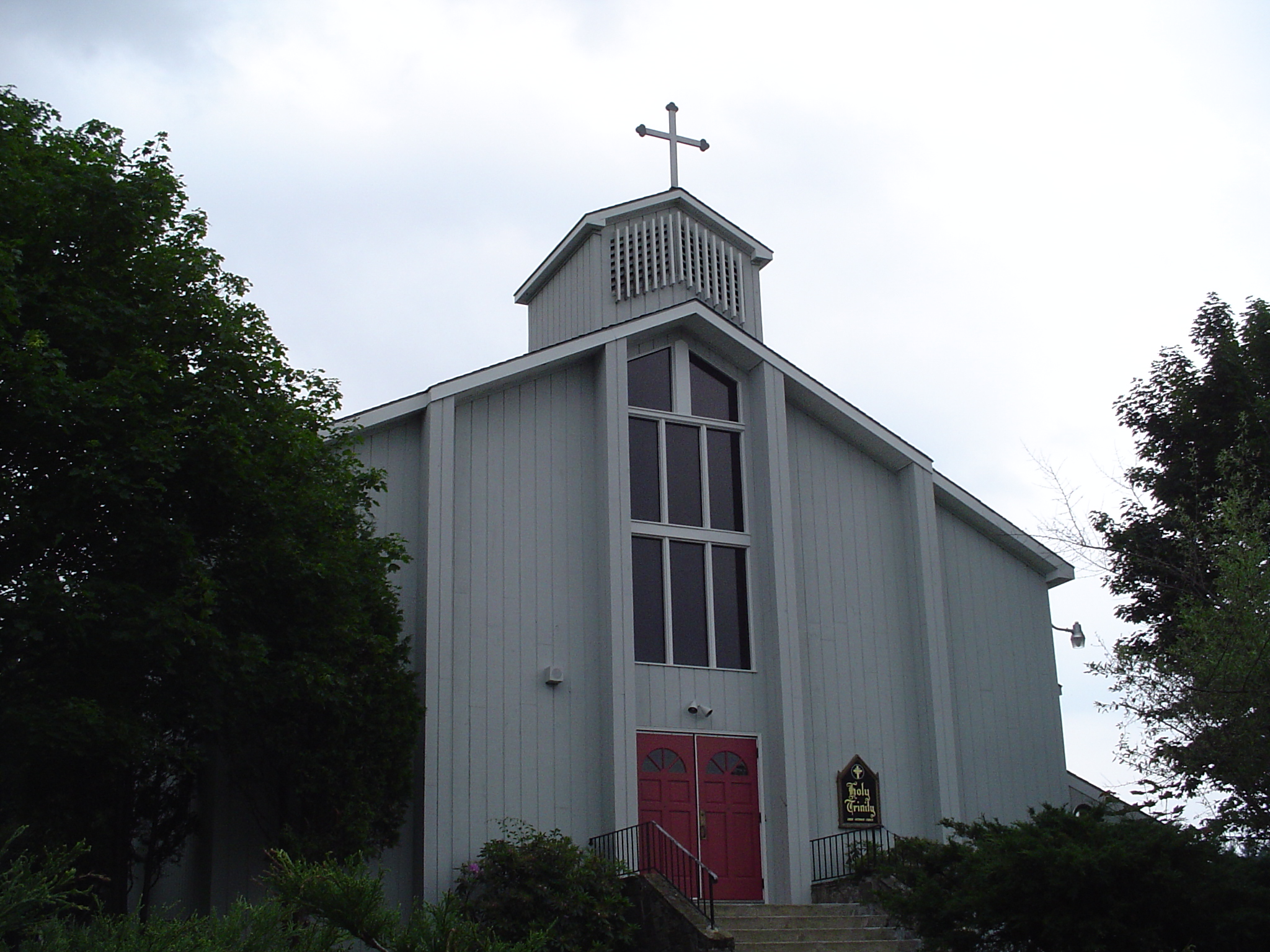 Sunday, April 12, 2020
Palm Sunday

Κυριακή των Βαΐων

Orthos 9:00AM followed by the Divine Liturgy 10:00AM

ALL IN PERSON SERVICES HAVE BEEN CANCELED UNTIL FURTHER NOTICE
Please view services on Facebook Live
Κυριακή των Βαΐων
GREEK ORTHODOX ARCHDIOCESE OF AMERICA
Archbishop Elpidophoros to Hold Virtual Town Hall with Greek Orthodox Faithful
New York, NY – On the Saturday of Lazaros, April 11th, at 3:00 pm EST, His Eminence Archbishop Elpidophoros of America will hold a Virtual Town Hall with the Greek Orthodox Faithful of America.
This nationwide call-in will be moderated by
Journalist Demetria Kalodimos, a trusted voice in Middle Tennessee for over 35 years, where she anchored the evening news at the dominant NBC affiliated station and her investigative and documentary reporting won many of the most prestigious awards in broadcast journalism.
Commenting on the upcoming virtual Town Hall, Archbishop Elpidophoros said:
"Especially in this moment, when there is real pain and anxiety in our Church, I am glad to have the technology to reach out across the country and listen to the voice of the Faithful. I want them to know that their Archbishop stands with them in solidarity, and I want to tell them how much they are loved and valued – each and every one, as we begin this difficult journey through Holy Week to the Holy Pascha of the Lord."
The details for the call-in and registration information is below:
When: Apr 11, 2020 03:00 AM Eastern Time (US and Canada)
Topic: Pastoral Word with Archbishop Elpidophoros of America
Register in advance for this webinar at:
After registering, you will receive a confirmation email containing information about joining the webinar. Although the webinar will be simulcast on the Archdiocese YouTube and Facebook channels, you must be registered specifically for the webinar to ask a question.
Message from Father Jon
From this point forward all services and public meetings are cancelled at Holy Trinity until further notice. I will continue to pursue doing Small Paraklesis services from home and broadcasting through
Facebook Live.
I Please know that every one of you are in my prayers. Please stay in touch through email or texting.
Love, Fr. Jon
Message from Parish Council
Dear Holy Trinity Parishioners,
We are hoping that all of you are doing well. However, if you are having any problems, please do not hesitate to reach out to us. We are continuing our virtual weekly meetings to stay connected through these changing times, so that we may respond in the best ways for all to continue to pray together, while we are physically separated, and to support anyone in need.
Many thanks to Father Jon, Presbytera Barbara, George, and Makrina for keeping our services and prayers going and helping us to participate through the live broadcasts. We are aware that many of you do not have access to Facebook and we are exploring ways to ensure that everyone who has internet can join in.
We have been blessed with generous donations from our parishioners and we thank you for remembering our little church during this difficult time. All your donations, large and small, are greatly appreciated now more than ever.
Again, we would like to stress that we are here for you. If you need anything or know of anyone who is in need, please do not hesitate to contact Fr. Jon (frjon234@gmail.com | 910-685-0080), John Carson (jcarsonmd@gmail.com |(714) 658-5867) or Jaye Mendros-Goulet, (eros1989@yahoo.com |(207) 956-8650).
On behalf of the entire Parish Council, we want to thank all of you for your love, support, and kind words.
May God be with you and your families,
Parish Council
Holy Trinity Greek Orthodox Church
"Go therefore and make disciples of all nations, baptizing them in the name of the Father and of the Son and of the Holy Spirit," - Matthew 28:19
---
Services Schedule
Due to the CDC recommendations, there will be no in-person services until further notice. Please join us on Facebook for streaming prayers and petitions.
Sundays: Orthos 9:00AM followed by the Divine Liturgy at 10:00AM
Weekday Holidays: Orthos 9:00AM followed by the Divine Liturgy at 10:00AM

Great Vespers: see Calendar of Services and Events for Great Vesper Services
Great Lent Evening Services: Via Facebook Live until further notice

Tuesdays: Paraklesis to the Theotokos at 6:30PM
Wednesdays of Great Lent: Pre-Sanctified Liturgy at 5:30PM
Thursdays: Paraklesis to the Theotokos at 6:30PM